Hi, we're your Soft Rock Party band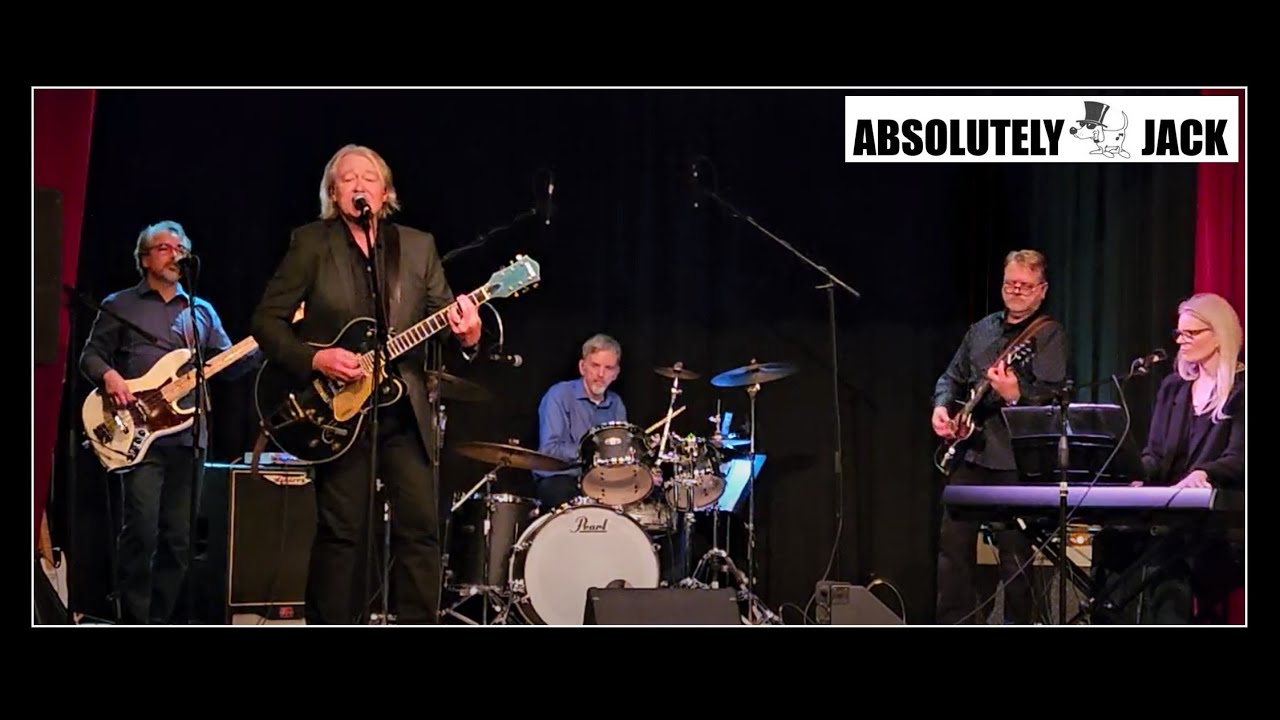 Toes, get ready to tap. Those earworm tunes from the 70's are here.
Absolutely Jack is a Toronto-area corporate events band dedicated to delivering ear pleasing soft rock tunes, from Carly Simon, Carole King, Jackson Browne, Sting, Van Morrison, Jimmy Buffett and many more.
...and we will make it a great experience. Not just for your guests, but for you, the event planner. You need to be able to relax, knowing that every component of our performance, from initial interview all the way through to site inspection, on-time arrival & setup, dynamic performance and efficient tear-down - is handled professionally and safely. Your guests will be looking for a great experience, too. Not just a band, but a place to relax and enjoy some great music - even sing along. Our lineup consists of highly-experienced musicians with great talent and personality. We also have a dedicated sound crew to ensure sound quality and levels are always perfect.
What's with the soft music?
Lots of bands play bar rock, and that's OK, but we wanted to deliver an act that's...nice. Great, comfortable tunes with a depth and quality that passes the test of time. Everyone has great memories about where they were when they heard these tunes, and no one has to shout over the band to be heard.
"Fantastic performance - Had a wonderful experience working with the band. They met with me a few days prior to the event to check out the space. Showed up promptly on the day of the event and were ready to rock. Their musical knowledge and skill is stellar. We look forward to working with this group again!"
- Karen W., Barrie ON, June 18, 2019 (
more testimonials here
)